Recorded Covid cases are the lowest since before the Omicron wave.  This was achieved by the heroic action of the government in stopping free lateral flow tests.
It has had some annoying side effects though:-
The death rate (283 per day) is now higher than it was at the peak of the omicron wave 
Hospital admissions (2,368 per day) are higher than at the peak of the omicron wave.
There are more patients in hospital with Covid (20,237)  than at peak of the omicron wave.
The Number of people on NHS waiting lists in England at record high.
Wait times for ambulances are at record levels
Our government will blame Covid for this, but in reality it is the NHS's inability to deal with the pandemic due to the lack of funding given by the government.  This is NOT due to shortage of available funds.  It is the deliberate running down of the NHS to create public dissatisfaction with the service and effectively forcing them to take out private health insurance.  These private health companies are, of course, ran and operated, by relatives, associates and friends, of our politicians.
They have already virtually privatised the dental service – try finding an NHS dentist. Now you have to pay to have your ears syringed privately (typically £40).  There are 23,000 people who have been waiting over two years to start treatment.  Those who can afford it will go private, much to the delight of the private health company shareholders.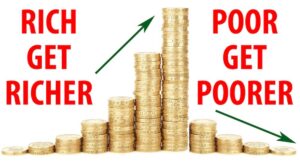 Our government loved this pandemic so much that they partied all the way through it.